Hall of Fame Clinics introduce tennis to kids and teens ages 7-14 in every county across the great state of Oklahoma. We are excited that each clinic is led by members of the Oklahoma Tennis Hall of Fame. These champions are making significant contributions to the sport of tennis and donate their time, experience, and LOVE of the game to teach this "sport of a lifetime."
If your town does not have a tennis court, we utilize gymnasiums, basketball courts, and even parking lots to bring tennis to you! Please contact us if you want a clinic in your community.
Our goal is to impact every one of the 77 counties in Oklahoma. Your donations will help us touch each of them through scholarships awarded, free clinic events and grants to local tennis organizations.
"USTA Net Generation loves partnering with OKTF to help give these kids a game that will help them build friendships and learn skills they'll use for life." 
- Laura Puryear, USPTA & PTR USTA Missouri Valley Tennis Service Representative-Oklahoma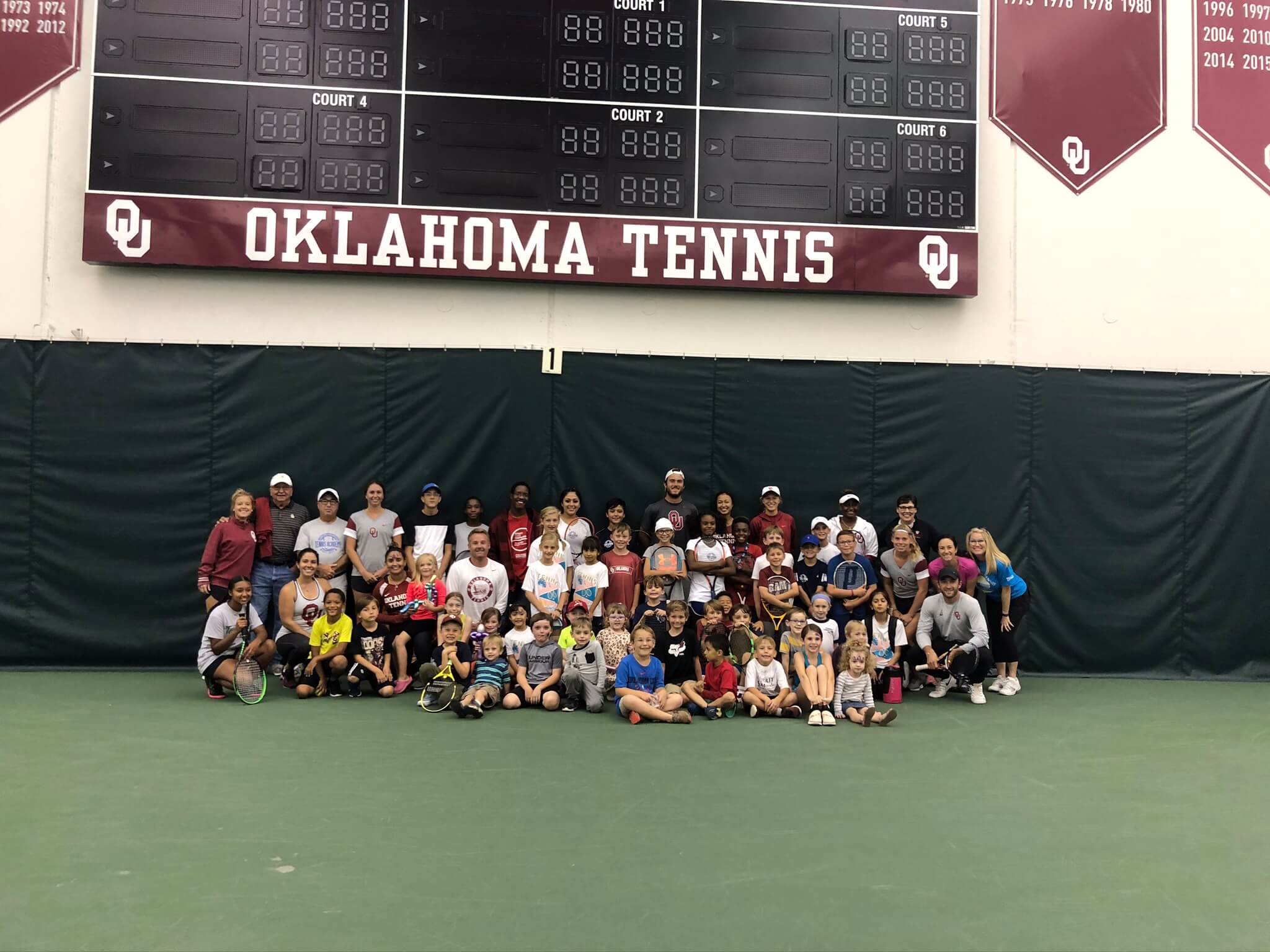 Net Generation Philosophy
We believe in creating a positive and welcoming environment for players of all ages. By focusing on play, building character, and championing individual challenges, we empower them to grow and develop at their own pace. It's all about providing players the opportunity to enjoy tennis on their own terms. Kids who play tennis will be healthier, happier and have a game they can play for life. By capturing the thrill and fun of the game and developing skills on and off the court, we can build the next generation of greats.