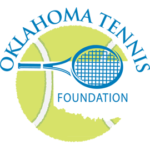 Reaching Oklahoma
Through Tennis
Tennis can change lives, and that is why we are working to introduce tennis to youth across our state. It's a great form of exercise and fun, but is also easy to access. Many small towns have tennis courts, and not much equipment is needed. Our goal is to introduce Oklahoma to the love of tennis and impact all 77 counties.
Supporting Oklahoma
Tennis Organizations
One way that the Oklahoma Tennis Foundation makes a big impact is by supporting other tennis organizations. We give grants that help support adaptive tennis programs and support the development of junior tennis players and other educational tennis programs.
Preparing Future Generations
Taking every opportunity to support and prepare future generations, we award three College scholarships and two High Performance scholarships on a State and National level.  Educational scholarships are named for Curtis Richmond, Wayne Hirst, and Janet Thomas Griffith, three  of our Oklahoma Tennis Hall of Fame heroes.  OKTF sponsors two High Performance Scholarships.  
The Oklahoma Tennis Foundation Scholarship is for players who have the potential to achieve success on a national level.  The Francis and Jean Baxter is a High Performance Scholarship for players who are beginning to play competitive tennis.  It is named after Francis Baxter and his beloved wife.  Francis is an Oklahoma Tennis Hall of Fame member who coached, mentored, and nurtured more than a thousand tennis players while he was Men's and Women's tennis coach at Central State/UCO. 
Creating Community Through Tennis
The Oklahoma Tennis Foundation is dedicated to improving the lives of children, youth, adults, and people with disabilities and special needs through tennis.  We believe the best way to spread the love of tennis is to get together and have fun.  Through our events, we engage new players and bring experienced players together.  We love the sport of tennis and sharing that love with all of you.
Honoring Our Tennis Heroes
Each year we gather to honor our tennis heroes for significant contributions to tennis on and off the court. We celebrate the inductees of the Oklahoma Tennis Hall of Fame and recognize accomplishments through USTA Oklahoma awards. This is our time to thank our tennis heroes and honor every single person that impacts our state in such positive ways through their love of tennis.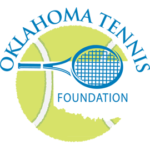 We are so grateful to our sponsors and donors who help us impact student lives through tennis in Oklahoma!