The Braver Family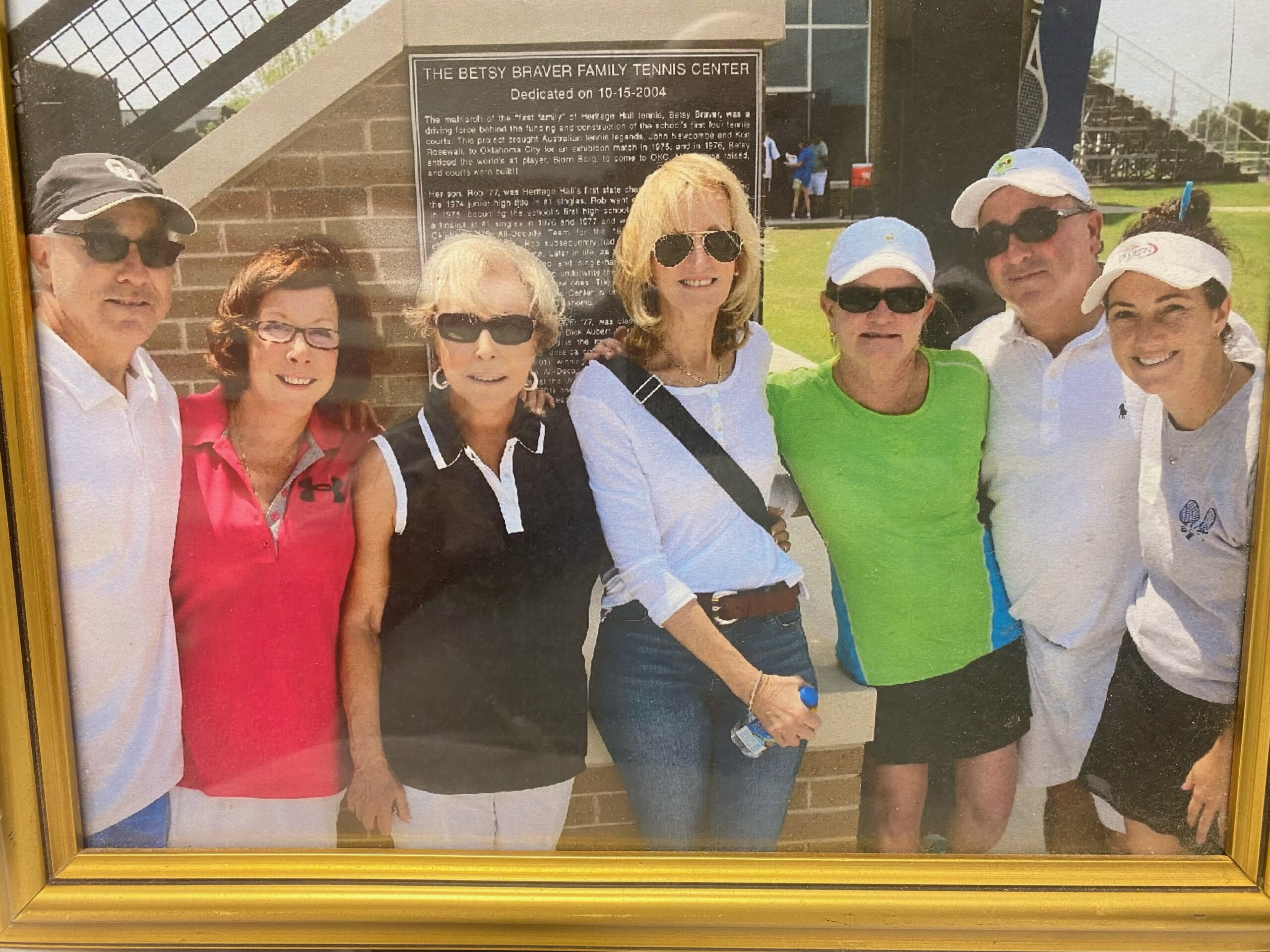 Betsy Braver was born and raised in Ardmore, Oklahoma.  Her love affair with tennis began in 1950 when she tried out and won a spot on the high school tennis team.  Marriage, family, and a move to Oklahoma City put tennis on hold for nine years.  The late 60s and early 70s saw Betsy and partner, Kay Hackney, traveling the Oklahoma tennis circuit.  Two sons, Joe and Rob, started tennis lessons when each were six and they also fell in love with the game.  Thus, tennis became the Braver Family's "sport for a lifetime."  In 1974, Betsy was responsible for bringing John Newcombe and Ken Rosewall in for an exhibition match, generating funds to be used to build courts at Heritage Hall School.  In 1975, another exhibition match between Newcombe and Bjorn Borg was arranged at the Myriad, which allowed for the completion of the Heritage Hall courts.  In the 1970s, Betsy's idea for a "Tennis Improvement Program" (TIP) for junior players was put into action.  She convinced the Oklahoma City Tennis Club to donate indoor courts from October to March at 6-8 a.m. each Saturday morning for the junior program with pros providing free lessons.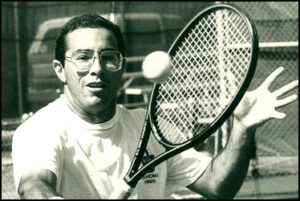 Joe Braver was born and raised in Oklahoma and took his first tennis lessons from Tim Headington when he was six.  He played high school tennis at Heritage Hall compiling a 69-1 record and playing the number 1 position for three years.  Joe was ranked # 1 in Oklahoma in Boys 10, 12, and 14 Singles and Doubles; runner-up three times in the Missouri Valley Section 12, 16, and 18 Singles; and champion five times in the Missouri Valley Section 12, 14, 16, and 18 Doubles.  Joe was voted # 1 for the Oklahoma Boys All-Decade Team for the 1980s.  He attended the University of Oklahoma on a tennis scholarship setting several school records:  career singles (100-21); most singles and doubles consecutive wins (19); best one-year singles winning percentage (30-4); and 2-time Big 8 Singles Champion.  Since moving to Georgia, he has won 14 Atlanta City titles.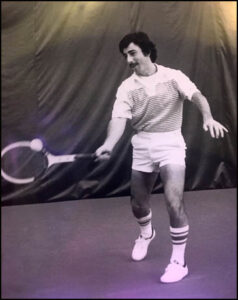 Rob Braver was born in Ardmore and raised in Oklahoma City.  He attended Heritage Hall Schools and became their first State Champion in any sport by winning the State Junior High Title in 1974 and the High School State # 2 Singles Title in 1975.  He was State Runner-up playing # 1 Singles in 1976 and 1977.  He was nationally ranked # 46 in Boy's 16s and Missouri Valley Doubles Champion in Boys 18s.  He earned top # 5 rankings in Oklahoma and top # 10 rankings in the Missouri Valley in Boys 14, 16, and 18 Singles.  He was named third on the Oklahoma Boys All-Decade Team for the 1970s.  He attended the University of Hawaii, Mesa Community College where he was a Junior College All American, and the University of Oklahoma, all on tennis scholarships.  He founded and conducted tennis camps at Heritage Hall and The Courts from 1977-81.  He chaired various campaigns to build the Betsy Braver Tennis Center (1998); to build the outdoor tennis center at the University of Oklahoma (2001); to build the indoor tennis facility at the University of Oklahoma (2007); and sponsored the Oklahoma High School Tennis Program (2010-11).
Born in 1982 and raised in Oklahoma City, Jessica Braver Reineke began playing the "family sport" as soon as she could hold a racket.  She played junior tennis from 1993 to 2000 and was ranked Sectionally and Nationally from the time she was 11.  She played high school tennis at Heritage Hall, compiling a 130-5 singles record and a 20-0 doubles record.  She was High School State Champion at #1 singles in 1999 and 2000 and was runner-up at #1 singles in 1998 and 2001.  She was named to the All-Decade Tennis Team for the 2000's.  She played for the University of Oklahoma Women's Tennis Team as a full-scholarship athlete from 2002-2005, where she received the Outstanding OU Student-Athlete Award in 2004 and the Athletic Director's Leadership Award in 2005.  She compiled a singles record of 54-41 and a doubles record of 60-46 at OU.  She was named an ITA Academic All-American, a Big XII Academic All-American, and the College Sports Information Directors of America Award winner for District Six.  She currently coaches junior players and is the executive director of Britton Christian Church Tennis Academy's year-round tennis program, whose mission is "Love God. Make friends. Play Tennis!"
BRAVER FAMILY HIGH PERFORMANCE SCHOLARSHIP DESCRIPTION & CRITERIA
The BRAVER FAMILY HIGH PERFORMANCE SCHOLARSHIP is awarded to an Oklahoma girl or boy who has proven themselves in USTA Missouri Valley play and exhibits strong potential in the game of tennis. This player has qualified for and has a desire to play in national level junior events.  This player must exhibit strong character, sportsmanship, dedication, and love of the game.
This scholarship is NEED-BASED and will help to offset costs associated with tournament travel expenses (including transportation, meals, lodging) which might prevent players from being able to play tournament tennis without the aid of the scholarship.  Funding will follow the guidelines of the OSSAA and NCAA amateurism specifications.  The scholarship is up to $2,500.00.  Eligible expenses incurred during the 12-month period after the date of the scholarship date will be reimbursed until the funds are exhausted.
Should the committee believe that there are no qualified applicants in any one year, they may elect not to award any scholarship funds that year.  Recipients may apply for funding in a subsequent year.   However, there is no guarantee that previous recipients will be approved for future scholarship.
APPLICANTS WILL PROVIDE:
Parent/Guardian will provide most recent tax return (Page 1 and 2 of 1040 only)
Official Academic Transcript
Recommendation from Teacher/Counselor who knows applicant well
Recommendation from applicant's Personal Coach
Copies of expense receipts will be required before the scholarship funds are reimbursed.
A well-written paragraph including your goals in tennis and what the OKTF Mission Statement means to you. 
APPLICATIONS WILL OPEN JANUARY 1, 2024, AND THE DEADLINE IS MARCH 1, 2024.