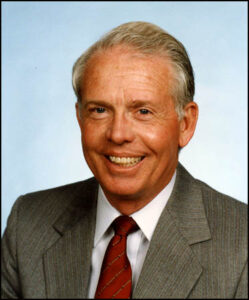 Francis Baxter attended high school in Dover, Oklahoma, where he played basketball and baseball. His class had only 13 students. He lettered in track and tennis at Central State University,  where he graduated with a degree in Mathematics in 1956. He was certified to teach 7th-12th grades. He began teaching math and coaching tennis at John Marshall High School  in 1956 and in 1960 moved to Harding High School where his boys' tennis teams won three Oklahoma state titles. 
While at Harding, he helped administer the All-State Games. In 1970, Francis began his career at Central State University. He received his Master's Degree in Teaching from Central State and began working towards a PhD from OSU.
Francis was the head coach of the Central State/University of Central Oklahoma Men's tennis teams for 36 years and the Women's tennis teams for 26 years before retiring in 2006. He led the Men's and Women's teams to six NAIA District 9 championships in the 1980s while taking the Men to three NAIA national tournaments and the Women to one. He also guided his teams to eight combined NCAA Division II national tournament appearances, six for the Men and two for the Women. In 1988 he was named Lone Star Conference Women's Coach of the Year and Lone Star Conference Men's Coach of the Year in 2004. He also claimed Division II Men's Coach of the Year accolades in 1996.  
Coach Baxter had 14 players earn NAIA or Division II All-American honors a combined 25 times, including Charl Bornman, the school's first-ever Division II National Champion. He was the driving force behind UCO hosting the NCAA Division II National Tournament in 1991, 1992, 1993, and 1996, in addition to the ITA/Rolex National Small College championships in 1993 and 1994.
Francis was the Executive Secretary of the Oklahoma District Tennis Association for 32 years and was the Missouri Valley President from 1973-1974. As a player, Baxter served as captain of a United States International team from 1993-2001, leading the 60-and-over men to the Von Cramm Cup title seven consecutive years from 1993-1999 and taking the 50-and-over men to the Fred Perry Cup Crown in 2000 and 2001. In 1999 he was the first Chair of the newly established Oklahoma Tennis Hall of Fame and is one of five original inductees. Baxter was inducted into the University of Central Oklahoma Athletic Hall of Fame in 1991 and the Missouri Valley Tennis Hall of Fame in 2009. Because of his success at Harding High School, Coach Baxter was inducted into the Oklahoma High School Tennis Hall of Fame in 2016. In 2017, Baxter was inducted into the  prestigious  Intercollegiate Tennis Association Hall of Fame in the same class as James Blake and Nick Bolletieri.
Francis and his wife Jean live in Edmond, Oklahoma. In 1980 they became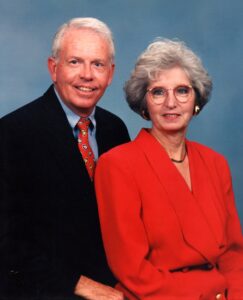 charter members of Faith Bible Church where he was an elder for 9 years and Junior High Sunday School teacher for 15 years. Coach Baxter was honored for life-time contributions to tennis and UCO with the erection of a life-size bronze statue at Edmond's new Center Court public tennis facility in 2021.  
The Baxter statue was funded with private donations through the Oklahoma Tennis Foundation and the Edmond Visual Arts Commission.  
SCHOLARSHIP DESCRIPTION & CRITERIA
The FRANCIS and JEAN BAXTER SCHOLARSHIP is awarded to an Oklahoma girl or boy who is now ready and desirous of beginning tournament tennis in Oklahoma and neighboring states. This player must exhibit strong character, sportsmanship, dedication, and love of the game.
This scholarship is NEED-BASED and will help to offset costs associated with tournament travel expenses (including transportation, meals, lodging) which might prevent players from being able to play tournament tennis without the aid of the scholarship.  Funding will follow the guidelines of the OSSAA and NCAA amateurism specifications.  The scholarship is up to $2,500.00.  Eligible expenses incurred during the 12-month period after the date of the scholarship date will be reimbursed until the funds are exhausted.
Francis and Jean Baxter Scholarship recipients may apply for funding in a subsequent year. However, there is no guarantee that previous recipients will be approved for future scholarships.
APPLICANTS WILL PROVIDE:
Parent/Guardian will provide most recent tax return (Page 1 and 2 of 1040 only)
Official Academic Transcript
Recommendation from Teacher/Counselor who knows applicant well
Recommendation from applicant's Personal Coach
Copies of expense receipts will be required before the scholarship funds are reimbursed.
A well-written paragraph including your goals in tennis and what the OKTF Mission Statement means to you.
APPLICATIONS WILL OPEN JANUARY 15, 2024, and the DEADLINE IS MARCH 1, 2024.